Approaching
Coming from the A115 from Berlin or the A9 exit Potsdam / Babelsberg. On the 'Nuthe Straße' direction Potsdam, drive about 10 minutes, until the big Humbold Bridge.
Turn left at this junction and turn left into Berliner Straße at the big intersection. From the Berliner Strasse the street becomes on the canal. At the post office turn right into the square of the unit and the next left again into Charlottenstraße.
Drive about 700m and then turn right into Hermann-Elflein-Straße.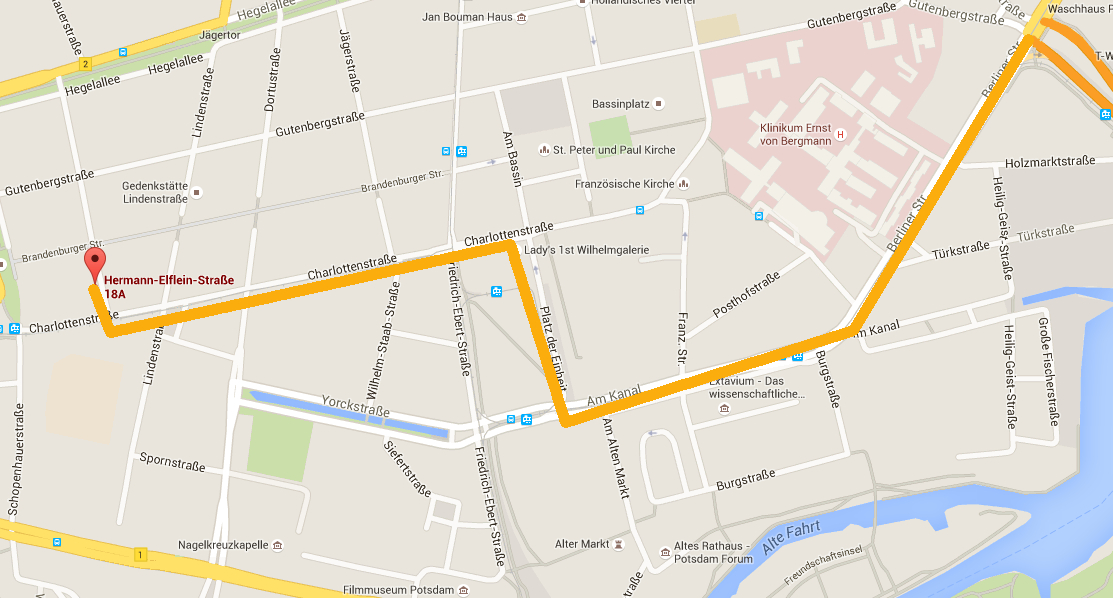 Directly to the route planner
E&H Chocoladen GbR
Hermann-Elflein-Straße 18a
14467 Potsdam
Tel.: +49 (0) 331 - 20 11 087
Fax.: +49 (0) 331 - 20 11
Visit us in Potsdam, where Hermann Elfleinstrasse 18a.