Selection of our business areas
E & H Chocoladen is a service company for the confectionery industry and the confectionery supplier industry. We are at your disposal as your partner and consultant in all questions of confectionery production, from the idea of ​​the beginning of the development, to the large-scale industrial implementation of the new product.
Please select your business area and learn more about us.
Confectionary Consulting
Consulting and development for the confectionery industry.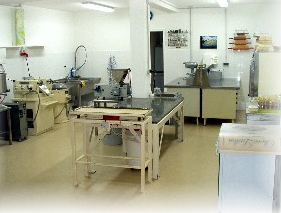 ChocoLaden Confiserie
Confiserie Potsdam, ChocoLaden Online-Shop - Manufacturing.